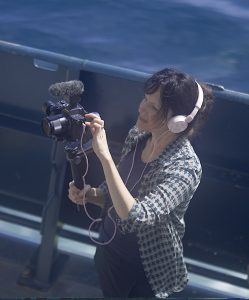 =
Dena Seidel
Director, Editor and Second Camera
Dena Seidel is an award winning science filmmaker and an interdisciplinary social scientist who combines Anthropology, science storytelling and ethnographic documentary filmmaking as part of science communication and STEM learning research. Seidel is the director/producer of several original feature films featuring Rutgers research including "Antarctic Edge: 70° South" "Atlantic Crossing: A Robot's Daring Mission" "Generation at Risk" and "The War After". She is currently a science communication and food systems researcher in the Rutgers School of Environmental and Biological Sciences. "Fields of Devotion" is built upon an original science-in-action video storytelling model developed at Rutgers with impact data published here:
https://www.frontiersin.org/articles/10.3389/fcomm.2022.1049648/full
---
Micah Seidel
Co-Director, Cinematographer and Animator
Micah Seidel is a SEBS undergraduate (Agriculture and Food Systems'26) who is passionate about the environment and concerned about the impacts of climate change on biodiversity and food systems around the world. Micah uses filmmaking and science storytelling to both understand and communicate the complexity of environmental and food system science.
---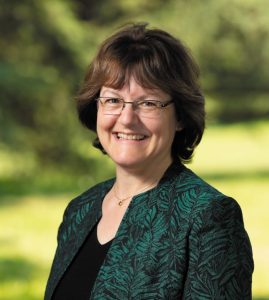 Xenia K. Morin, PhD
Associate Producer
Xenia Morin worked with Director Dena Seidel as co-producer of "Antarctic Edge: 70° South" and is excited to partner again to serve as associate producer of "Fields of Devotion" which is built up an original science-in-action video storytelling model developed at Rutgers with impact data published here:
https://www.frontiersin.org/articles/10.3389/fcomm.2022.1049648/full
Dr. Morin is an Associate Teaching Professor and the Undergraduate Program Director for the Agriculture and Food Systems Program in the Department of Plant Biology at the Rutgers School of Environmental and Biological Science (SEBS). She is a member of the Rutgers Climate Institute, Institute Of Earth, Oceans and Atmospheric Sciences, and the Rutgers Center for Agricultural Food Ecosystems (RUCAFE) at the Institute for Food, Nutrition, and Health.
She also serves as the Sr. Associate Dean for Learning in the Office of Academic Programs at SEBS. Dr Morin is a trained scientist who is interested in interdisciplinary collaboration and in developing materials and curricula that positively impact science learning and that build understanding and trust between scientists, students, and the public.

Lucas Marxen
Lucas Marxen produced aerial videography utilizing drone technology for use in the documentary, working with the Director, Dena Seidel, and Co-Director, Micah Seidel to capture footage to help tell their story
Lucas Marxen is the Associate Director of the Office of Research Analytics at Rutgers University where he provides leadership and direction on the development of analytical capabilities and services to meet the ongoing demand of stakeholders both within and outside the university.  Lucas has expertise in developing geographic information systems (GIS), enabling spatial analysis and modeling for research initiatives in a variety of disciplines.  In addition, he leads a team that specializes in developing data informatics systems that combine computer science and data visualization techniques into platforms that bring research and data to a broad set of stakeholders. He has also established in-house capacity for utilizing unmanned aerial systems for data collection and analysis for a variety of research and extension initiatives.